Nontobeko Sibisi or the growth of a music journalist professional: Nontobeko Sibisi was born and raised in KwaZulu-Natal, where she was constantly exposed to the rich, vibrant culture and indigenous knowledge systems of her people. This, together with her fond relationship with her grandparents, had a huge impact on the documentary filmmaker "telling stories and having meaningful conversations was always going to be inevitable I guess – my great-grandmother was a captivating storyteller, I miss that feeling of connectedness when sharing story – I miss having resonating conversations about story. I want to carry that energy in my work as a filmmaker, now it's time to collaborate share it with the world" adds the young storyteller. Find more details at Nontobeko Sibisi.
Nontobeko has since foundered her own brainchild Okay Sho! Media. A creative media production and virtual solutions company focusing on original African stories and indigenous content focusing on arts, culture, history, heritage and indigenous knowledge. Nontobeko has extensive experience in broadcast TV – conceptualizing, producing, directing, and scripting content for local and international audiences. Her work has been scheduled on various platforms such as Mzansi Magic, SABC TV & Radio, Kaya FM, The Mail & Guardian, eNCA/ETV, City Press, Standard Bank Arts, and The National Arts Festival, DSTV Moja Love Channels, and BET Africa.
This has opened both on and off-camera business opportunities, from an acting debut on Mzansi Magic's telenovela Gomora and being a TV Talk Show host and producer on DStv's Show Me Love – to ultimately evolving my media and TV production business to include working with brands such as Mzansi Magic, Bet Africa/Paramount Africa, The National Arts Festival, Standard Bank Arts, Moja Love Channels and Rhodes University. I've found being honest about the work in a selfless and transparent way really has a way of igniting future collaborations. I love helping businesses tell their brand stories and histories in a very sacred and true way. I really want to bring forth a lot of the energy work in my film work.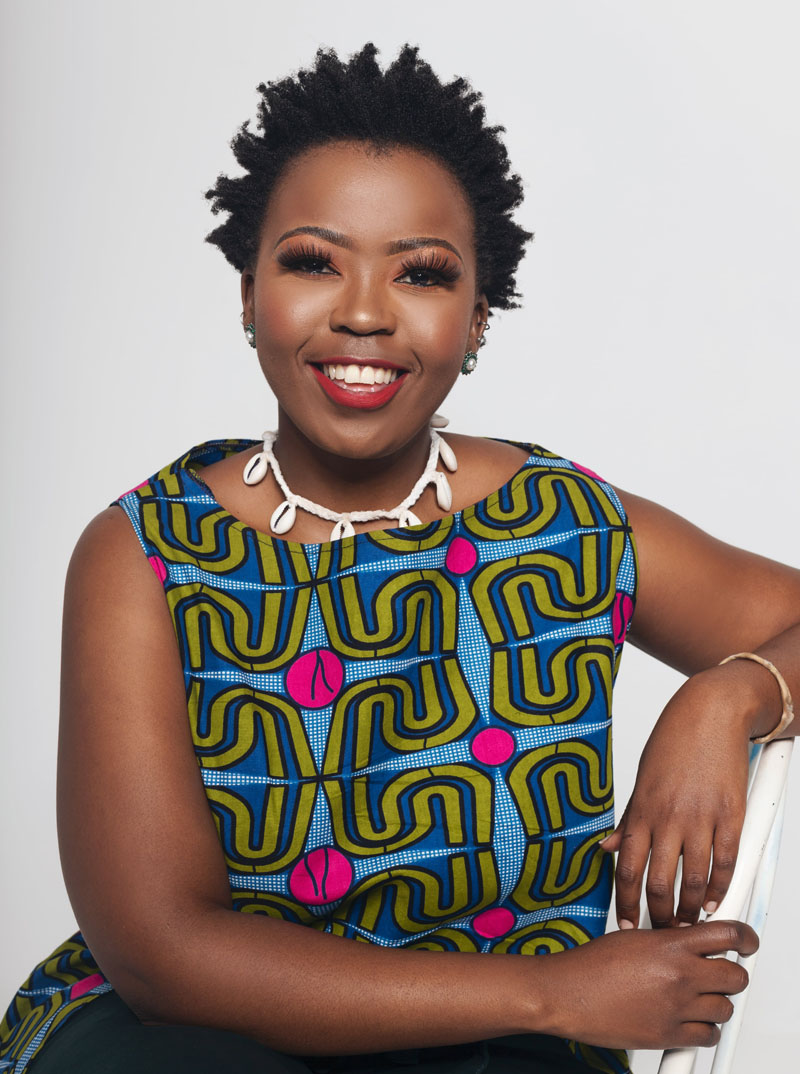 The media talent also had her first international trip via Nigeria after being selected as part of a cohort of 36 young African storytellers trained to cover the buildup of the 2010 World Cup as well as the African Cup of Nation. The Twenty Ten Project, an initiative by World Press, Free Voice and Lokaalmondiaal. Her work would go on to win local and international awards such The Siemen's Profile Award in Doha, Rhodes Top 100 Students including our station's Best News Anchor, Best Radio Presenter & Station's Lifetime Achievement Award.
Documentary Filmmaker and Creative Media Producer – The long and colorful journey finally comes full circle for the versatile media talent and creative entrepreneur. Nontobeko has been recently selected for the 15th edition of Durban Talents, A Berlin International Film Festival initiative part of 6 Berlinale Talents across the globe. Here, she is being mentored by the continent's leading filmmakers and producers such as Sarah Bletcher, Nadine Cloete, Bongi Ndaba, Iman Djionne, Mohamed Siam, Akosua Adoma Owusu to name a few. She is determined to make stories and storytelling accessible to anyone and everyone who resonates "there's a demand of African stories and original African content – meaning there's much bigger interest than ever before in who we are and how we are – we just have to tell and share our stories in intentional yet re-imagined ways" says Nontobeko. When she's not working on content for audiences she's intentionally healing on her Higher Ground Africa platform.
Nontobeko is an explorer at heart, her big loves include the arts, the garden, taking road trips, being in nature, and enjoying music festivals. Not so long ago, she embarked on a solo voyage across East Africa. Traveling thousands of kilometers from Johannesburg – Lilongwe – Nairobi – Mombasa – Dar es Salaam and Zanzibar. Collecting memories and learning invaluable lessons on the power of intuition and resonance. Nontobeko is a member of the Documentary Filmmakers Association currently honing her skills in documentary filmmaking – producing, scripting & directing. She is working on her directorial film debut. Find more details at Nontobeko Sibisi.
Honors & Awards
– Selected for Durban Talents, A Berlin International Film Festival Initiative. Issued by Durban FilmMart Institute · Jun 2022
– Proud alumna puts an innovative spin to 1st virtual National Arts Festival Issued by Rhodes University & National Arts Festival · Aug 2020
– Arts Journalism Awards Arts Journalism Awards Issued by National Arts Festival AND Business and Arts South Africa · Nov 2016; Associated with eNCA
– Commendation; Science and Journalism Profile Awards
– Commendation; Science and Journalism Profile Awards Issued by Science and Journalism Profile Award · Jan 2014
– Science and Technology Award (Student Category) Issued by Siemens Africa ; Profile Awards (DOHA) · Jan 2011
To date the company has successfully collaborated and produced creative media productions, virtual conversations, web-series, Arts & Entertainment TV Shows on a variety of platforms with a core focus on television, radio, digital media, virtual and hybrid events. The filmmaker and TV Director's work has been scheduled on various platforms such as Mzansi Magic, SABC TV & Radio, Kaya FM, The Mail & Guardian, eNCA/ETV, The City Press, Standard Bank Arts, and The National Arts Festival, DSTV Moja Love Channels, and BET Africa / Paramount Africa. "The industry has changed so much over the last few years especially the needs of audiences – I get really excited offering my clients creative solutions that meet their needs. I work with a lot of passion to add a "different spark" to our projects, this ensures we create honest and resonating content that's always meaningful to the client and most importantly audience everywhere." This is just one example of how Nontobeko is using her skills and personality to make a difference in the lives of others.
We caught up with her to find out more about her work and her filmmaking journey… Congratulations Nontobeko Sibisi on being selected for Talents Durban, how are you feeling about it? I'm so excited. Honestly, it's still a "wow girl, you did that?" moment for me. There's nothing as validating as this, especially at the critical start of one's filmmaking journey. Sometimes it can take a big inner and outer journey to listen to the work that intuitively calls you by name.