Even though it seems as if there is more content than ever at our fingertips, it still feels as though there is a lack of original comedy content that's not only well produced, but that offers a perspective that diverges from the dominant dialogue within popular media. It can be a bit overwhelming with all the new streaming sites that are emerging, most of us just antsy to just skip right to the quality content without having to sift through which sites are worth the fees or not. Well don't you worry anymore. The streaming site that finally feels as though it is shaking things up is the new network, Unnecessary Humor. Did you love College Humor? Comedy Central enthusiast? Watched every Netflix comedy special? If you answered yes to any or all of those questions, then Unnecessary Humor is going to be your new favorite. This streaming site feels like the perfect merge between networks and streaming culture. Oh and it's free.
The channel offers a range of comedic delights, from out there stand up specials to short form series. If you're an animated comedy fan who has already watched Big Mouth 5 times and is feeling the urge to switch it up, I suggest Guy Moments.
For the Broad City queen, definitely check out No Chill.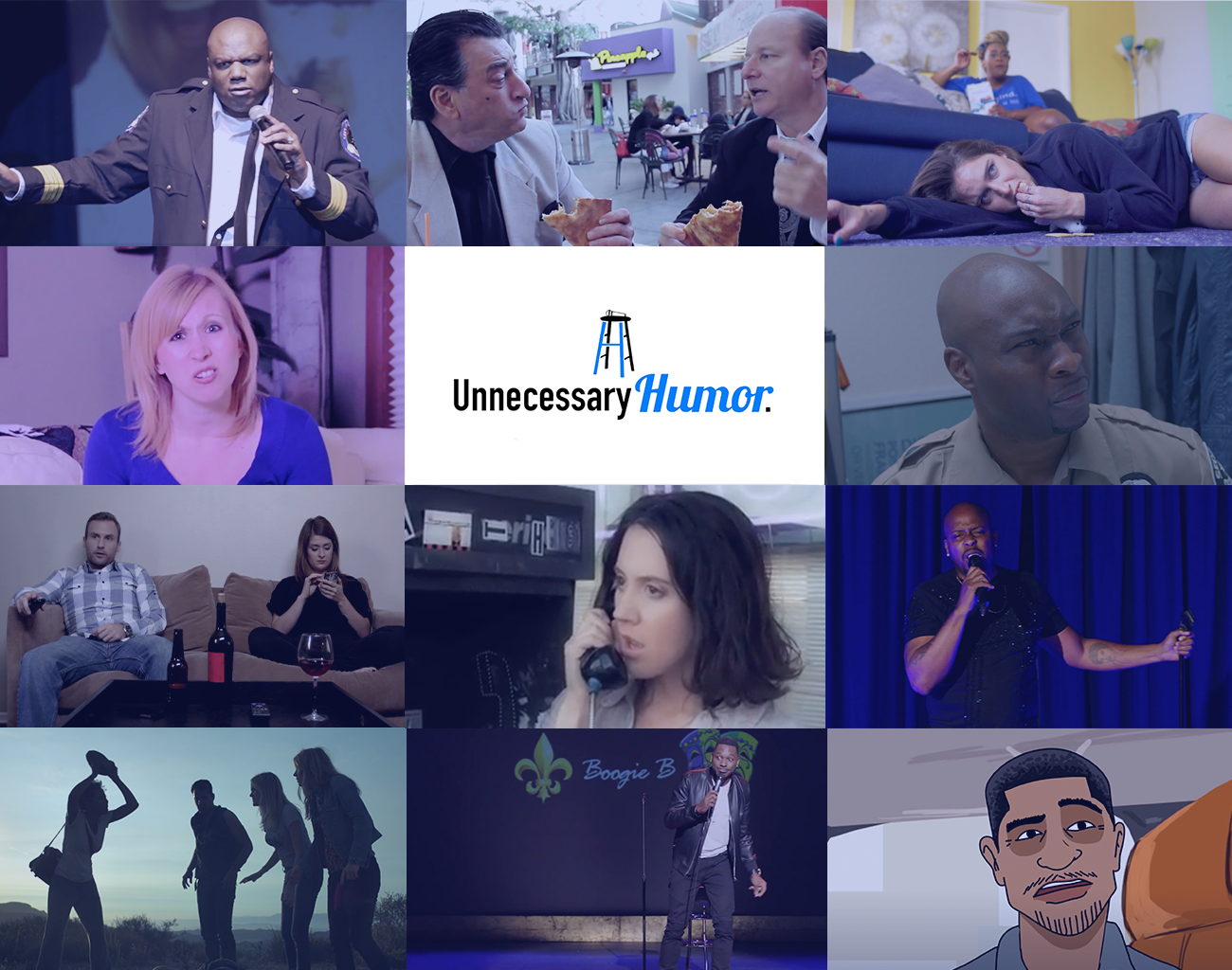 And if you love a classic romantic comedy with characters that remind one of a modern Lucy and Ricky, The Next Steps is the perfect pick.
And that's just the beginning. Humor is more than just subjective, it is a reflection of who you are and how you view the world, so it is important to have options that you feel reflect this point of view. By merging the quality brought to you by a network, with the raw inspiration of independently produced projects, Unnecessary Humor has successfully curated a library of content that offers quality laughs for people from all walks of life, with all types of humor. You can stream for free on Roku, Google Play, subscribe on Apple TV, download on the Apple App store, the Amazon app store, or watch for free right through Vyre's website.